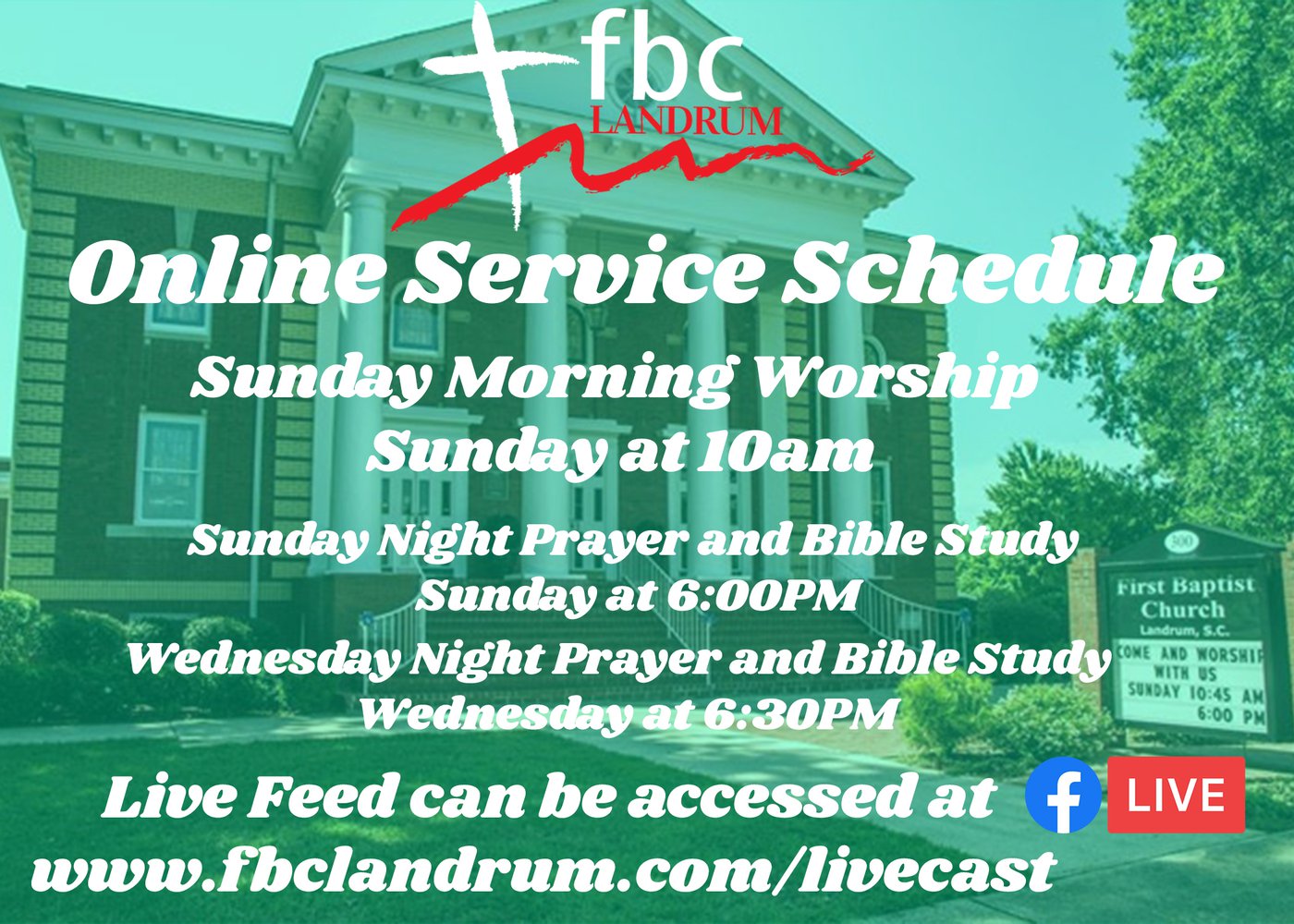 The FBC Landrum Livecast Feed will go live Sunday Morning at 10am, Sunday Evening at 6PM, and Wednesday Evening at 6:30PM. If you're having problems accessing our YouTube feed you can head over to our FBC Landrum Facebook Page for another live feed. We encourage you to gather together during this time with others. Maybe with a small group or even your family. During this time of hardship we encourage you to build on the relationships around you and show others the love of Christ! We are praying for you and are looking forward to gathering with you soon!
These next few weeks, we will be streaming Live worship and preaching at FBC Landrum completely online! We're are doing this because as a church we respect our leaders as well as medical professionals who are recommending not to gather in a room of ten or more. First Baptist Landrum cares for the well being of its members and guest and will continue to comply with CDC health recommendations. We hope the worship as well as the teachings this week bless you as well as give you hope for this season we are all going through.
The Best is Yet to Come!